Customer Delivery and Pick Up Information
All of our employees go through a rigorous training process on safety procedures and correctly anchoring inflatables. We exceed the latest requirements when it comes to safety, setup, and operation, and you won't have to worry about your bounce house flying away because it wasn't properly staked, or sand bagged correctly.
Exotic Inflatables LLC does not allow customer pickups. One of our trained employees is required to setup each inflatable rental. The cost of setup and pickup is included in your rental price. The only additional fee will be if you are renting and the desired location is a park. Then you will just have an additional $75 fee that covers the cost of renting a generator that will need to be added to your order on the check out screen under line item Park.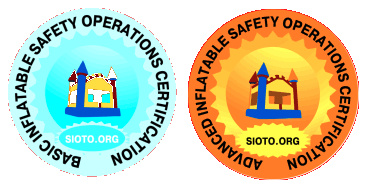 One of our trained employees is required to arrive and break down each inflatable rental. We ask that you have the inflatable INFLATED when Exotic Inflatable's staff arrive so that they can assess the condition of the inflatable, in addition to sanitizing the inflatable before it arrives back at the warehouse.